About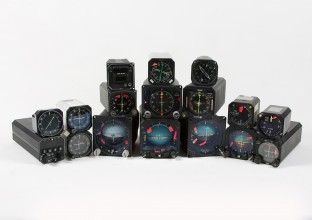 Quality Aviation Instruments
In 2012, Quality Aviation Instruments (QAI) celebrated its 15th anniversary. For 17 years, QAI has steadily grown its business and increased its customer base. Currently the company is conducting business internationally in over 50 countries. Recent successes have included contracts with the United States Coast Guard, Navy, and Army. QAI has realized continual growth by ensuring that, as its name states, quality resonates in every aspect of its business. QAI's formula: hire experienced people, produce a quality product, and focus on customer service.
Bob Sieber, president of QAI, obtained his initial experience in aviation while serving in the United States Air Force as an instrument and avionics technician. After his service, Sieber was employed in the aviation industry where he started and managed an OEM repair facility specializing in helicopter instrumentation. He also served as an instructor at Pittsburgh Institute of Aeronautics. Bob's years of experience led him to realize that there was a significant need for a quality component repair and overhaul facility.
In 1996 Bob and his wife, Lisa, crafted their plan for establishing QAI. In 1997 Quality Aviation Instruments, Inc. was granted an FAA Class 1,2,3,4 Instrument rating. Soon afterward EASA certification was completed. In response to growing customer demand, QAI pursued and achieved Limited Avionics, Accessories and Specialized Services certification ratings. The company is also certified by the airline industry to provide repair service in support of air transport.